See on Scoop.it – Custom Integration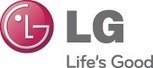 CES 2013 VIDEO MASHUP
A picture is worth a thousand words. As banal as this adage can be, it is hitting all the right notes.
In the last few days, you've likely encountered news regarding CES 2013. The gravity of the trade show or the excitement surrounding newly introduced devices, however, are hard to discern just through encounters with the usual compressed media news.
To offer a fuller scale and a better sense of what is going on at CES, LG has prepared a number of videos available to the readers of our blog. In this post, we will showcase the videos and what they are offering.
Want to know what LG is bringing for this year? LG's press conference at CES provided a compressed outlook of the company and introduced some of newest products and one big news on OLED TV. See it yourself!
See on www.lgblog.com.my